Argh. Weeks passed since the last blogpost, we're really sorry, but we're in stress. As mentioned in an earlier blogpost we're working on our demo. That being said we have some cool news:


We're exhibiting this little demo! The "MaGnology" is the first game, comic and manga fair here in Hamburg and we're going to show off Sir Eatsalot the very first time to the public – we're stoked! The fair takes place from 5th to 7th June in Hamburg at the DESIGN FACTORY (College of Communication Arts and Interactive Media). Need More information about the event?
Click here!
We plan to show an Alpha-Version of the very first world of the game, that means you'll be able to play the first three level of the game. And it looks like we should be able to stick to this plan. Important core-mechanics work, almost all of the assets are done,UI-functionality is done. We programmers work on the Cutscene-System and the Enemy-AI and some minor tasks.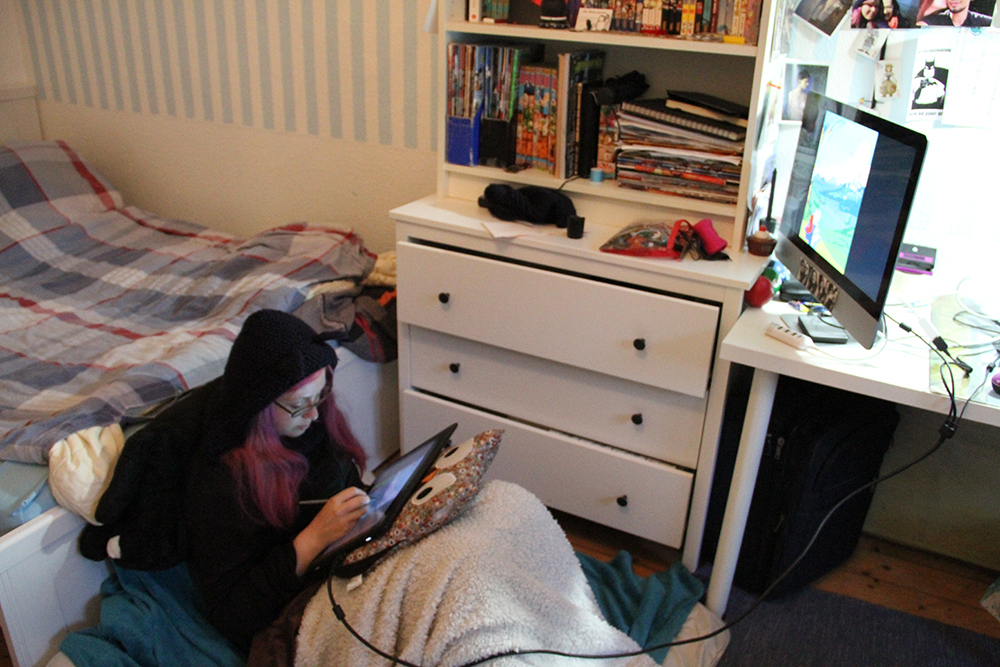 Monika currently works on some banner-art for the exhibition, the other artists, Albert and Monique, are working on different assets. We're pretty confident to finish all the tasks for the event.
So if you happen to be in Hamburg at that time, why not come around, play the game and talk to us : )
Of course we're going to post an "Aftermath" of the event : D