Here we go again. Going to give you some updates on the current state of the development. There are some pretty interesting…changes:
1) Sadly our second artist, Albert, left the team.
2) Sometime in October our second programmer, Maurice, won't be able to work on "Sir Eatsalot" anymore, since he'll be too busy with a project for his master degree.
Yeah. These are kind of bad news. Bu~~~t, fortunately we've got a backup plan or should I rather say we've got backup people. As it happens, a former fellow student, a very good friend and also a good programmer, Philipp, will be helping completing the game. In fact, we started working together and made already some changes to the code-base, which were kind of necessary, since the old code wasn't that well documented and by that I mean: it wasn't documented at all…blame it on me!
Since we lost an artist our "Art-Department" had to shoulder Alberts tasks now. Luckily our art-assistant Monique is doing great. She designed a whole new enemy – the Cheesebomber and is currently working on the animations. Have a look: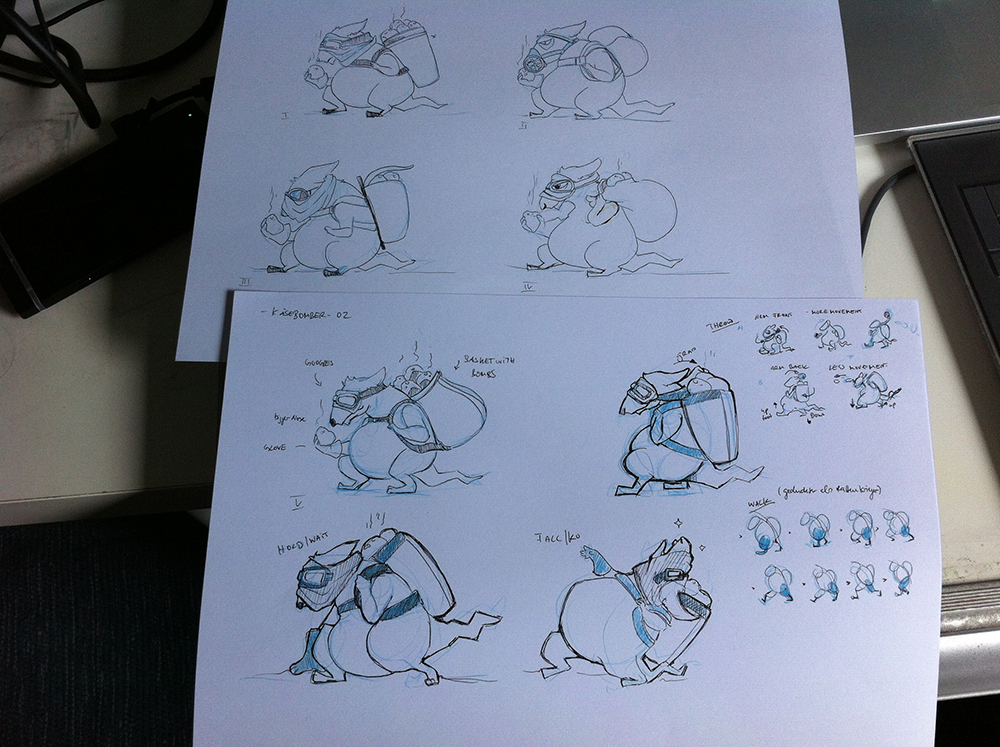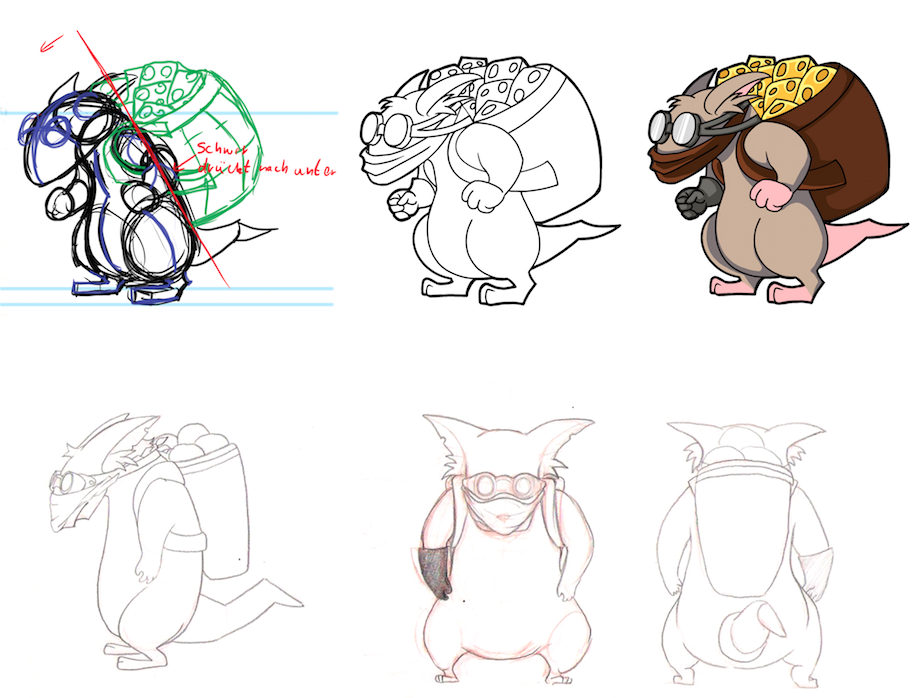 But not having an additional artist is pretty bad. Monika is busy with the level-assets and a bunch of other graphics and Monique has to work on her studies, too. So we had to find another artist and thankfully we found her quicker than we thought – Stefanie Curth will enrich the team with her drawing-skills, check her awesome portfolio out: www.stefaniecurth.de
Speaking of art and graphics: as mentioned above, Monika is working on different level-assets. In the last couple of she spent her time with the conception of mood-boards for the different levels and creation of the respective assets. I'll just throw a bunch of those mood-boards at you:
Although Albert left the team and Maurice won't be able to work on the project in the near future, we're still confident. We quickly found replacements and we're making already good progress, especially at the code-front and since we have a specific workflow and guidelines it shouldn't take too long for the new artist to dive into the work.
In the next Blogpost I'm going to write about our gamedesign, so stay tuned! : )